OUR NEW PROGRAM CALLED: '' PREDITORS OUT OF RADAR'' : Honoring Precious ZINA LINNIK AND ARE'ANNA JACKSON AND ALL TAKEN FROM THIS LIFE TOO SOON!
Terapon Adhahn, 42, took the life of precious Zina's Linnik and many others poss. also. He is an immigrant. He failed to re-register and catorgarized in records as a Level-1 sex offender. He was apprehended for immigration issues and failure to re- register as a sex offender . Now a Suspect in the murder of Zina Linnik he is to be charged soon. He is also now a ''Person of Inerest'' in Adre'anna Jackson unsolved case.
It is L&C Missing Ribbons Org. Hope that ''PREDITORS OUT OF RADAR'' program will give A legacy to these girls and all taken tragically too soon . This program is aimed at helping local and national data base websites come together & better warn the public of all sex preditors that failed to re- register! NOT just level 2and 3 offenders but level-1 also! The over all goal of this program is to remind the public to check these list in their local area for those failure to re-register offenders in their area when a child is abducted. It is when police do a sex offender check in the areas and come up empty handed that it most likly it could be a failure to re-register offender. That is where the public is the best eyes and ears for the police. It's when they have not a current address for failure to re-register offender that we need to be even more concerned even if it's only as low as tier or level-1! It is up to each community to keep a vigelent eye out for these offenders. Laws for level-1 fail to re-register offenders need to change also! Please ask your local police to add level-1 failer to re-register offenders to their alert websites
As soon as I recieve any that have put togather their local failure to re-register list I will post them here. Be sure to check back soon for upcoming list. Simply email me at:
ribbontribute@yahoo.com
your list and I will post it here from every state!
It was when Adre'anna went missing we first learned that it often times it's the offenders that fail to re-register that are as dangerous, if not more so. due This is due in part to, neither Law Enforcement nor the public being able to know their where abouts. These preditors often slip out of the ''RADAR'' literally for perhaps a VERY DANGEROUS REASON ! Our children pay the ultimate price for not having better website data bases nationally for all preditors that fail to re-register!
We are asking : EVERYONE'S HELP STARTING IN THEIR LOCAL AREA TO PLEASE SEE IF THEIR POLICE WILL BEGIN A WEBSITE SITE LOCAL AND NATIONALLY OF ALL FAILURE TO RE-REGISTER SEX OFFENDERS OF ANY LEVEL! In doing so it will make us all more aware for who we might know as a friend, a neighbor, an employee, or even an aquintance that until '' PREDITORS OUT OF RADAR'' was established might have gone unoticed before! Not any more..Together we can help catch these preditors with better on-going notifications and websites. Our children rely on us to keep them safe with programs like this. Please join me in my efforts to get this grass root idea started everywhere and prevent mord children from being abducted,sexualy assaulted & murdered by a ''PREDITOR OUT OF RADAR''! Thank-You.
Offender- released cut ankle braclet obsconding!
NEW- 7 OFFENDERS REMAIN MISSING CLICK TO VIEW PHOTOS
''Dangerous and extreme threat''level 3 offender obsconded and missing.- Tacoma,Wa.
Level 3 offender Bruce Allen Lee, 61 Believed to be Hiding out-Seattle wa.
Predator to be released: Wa. State
pierce coutry Level-1 -3 offenders
Arizona Offenders and obsconders list
Click Here

Wa. state

to search by county, failer to Re-reg. Level -2-3 offenders
HELP LOCATE CHARLES F. BOOME: A known rapist. There's a Warrent out on him for Failure to re-register as a Sex Offender.
CHARLES F. BOOME IN BELLINGHAM, WA.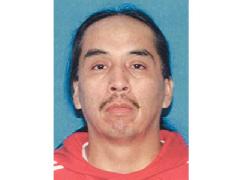 HE IS A KNOWN RAPIST /SEX OFFENDER
George Acree III a Tier II sex offender In Del.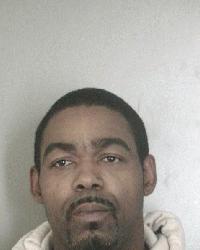 FAILED TO RE-REGISTER ANY INFO. CONTACT DOVER POLICE
DRU SJODIN NATIONAL SEX OFFENDER PUBLIC WEBSITE
If you are Law

Enforcement

, working missing persons' cases, here are missing org. referrals for their families either during or after an investigation. Please view,print and give to families you are working with.

It has been brought to our attention, that after families initial missing investigation ends, they know not just all of the resources available to

effectively

continue on

their

own. Searching for their missing loved-one is over whelming without many organizations helping out. Over the years, we have put together reliable resources & connected with

numerous

missing Organizations. There are many different needs, these families continue to have, during this time. It is with your help, we hope to be a bridge, for these families walking through this very long & unending difficult road.

To join in our efforts in passing this info. to families, email us and we will add you to this page as a law

enforcement

helping to bridge the gap. Thank-You in advance for all your help to these families.

ribbontribute@yahoo.com
Contact:# 402-932-0095.

Emergancy contact:
United Response